News
Wednesday October 16th, 2019, 10:09 am
From glorious daffodils and bluebells in the spring to wonderful walks in the autumn with summer sand, sun and messing around in boats in the summer.  A holiday in St Anthony in Roseland Cottages has it all.  Go to our vacancy chart for availability and pricing.
Tuesday July 2nd, 2019, 12:43 pm
Meadow House is available for the week of July 6th due to a cancellation.  Sea is warm, I was swimming this week.  It will be dry and warm next week as well.  Normal week is £1800.  Offering it for £1300.  Sleeps 6/7.
Monday January 7th, 2019, 4:13 pm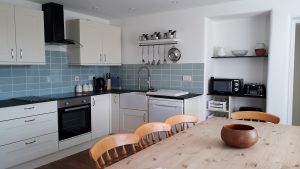 Meadow House has a brand new kitchen.  Very smart!
Tags: beaches, Cornwall cottages, Meadow House, new kitchen, St Anthony in Roseland Cottages, walks
Tuesday September 18th, 2018, 9:34 am
Our 2019 tariff and availability is now ready and will soon be showing on the website.  Until it is uploaded please contact Miranda for prices, vacancies and availability.
Wednesday March 28th, 2018, 11:55 am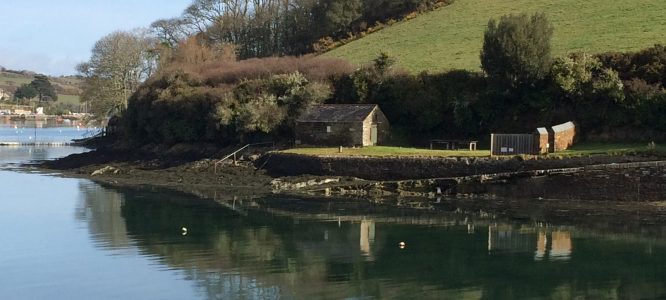 Place slipway and boathouse on a spring morning. St Anthony in Roseland Cottages.
Tags: boathouse, cornwall, Place, slipway, St Anthony in Roseland Cottages, sunny spring morning
Wednesday March 28th, 2018, 11:51 am
view of Percuil river from St Anthony in Roseland on a spring morning.  What a difference from a week ago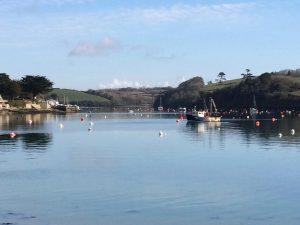 Tags: buoys and fishing boats, cornwall, Percuil river, St Anthony in Roseland Cottages
Monday March 5th, 2018, 12:38 pm
All over now, but this was the scene last week on road to Place with Place Lodge and camellias.  More Christmassy, than Spring.
Tags: camellias, cornwall, Place Lodge, Roseland, Snow, St Anthony in Roseland Cottages
Tuesday September 12th, 2017, 10:45 am
Can you believe it, we are already into next year's bookings and we have now uploaded the 2018 tariff and vacancy chart.  We look forward to welcoming guests we know and to meeting new ones.   Please call Miranda or email her if you have any questions.
Friday February 19th, 2016, 10:55 am
If you find the cottage you want is booked, please do give me a ring or email me. 01295 680265.  We would not want you to miss a holiday with us all for the sake of a phone call.  We can often come to an arrangement on another cottage.
Monday January 20th, 2014, 3:37 pm
As always,  some wonderful footage of our beaches by Manonabeach.  You can see interviews and film at  http://manonabeach.com/?p=1101.